Our StrokeSteps Swim Program
Once swimmers can independently swim freestyle with bilateral breathing and backstroke for 12.5m they progress to our StrokeSteps levels. StrokeSteps is a set of 5 foundation Stroke levels these levels will be all about finetuning swimmers' endurance and technique.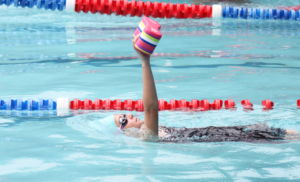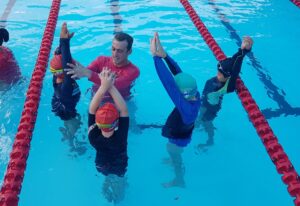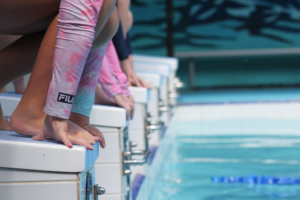 Stage 1. Our Stingrays will work on improving technique and endurance whilst swimming freestyle and backstroke. This level also combines an introduction to breaststroke kick and arm strokes. Stingray graduates are capable of swimming freestyle and backstroke with good technique for 20m as well as perform the correct breaststroke kick.
Stage 2. Our Marlins will focus on freestyle and backstroke maintenance swims and skills, while learning breaststroke arm, kick, and stroke timing drills. We will start communicating with our school aged swimmers in swim specific language.
Stage 3. These lessons will be all about finetuning swimmers' endurance and technique in freestyle, backstroke and breaststroke. Our Orca's will learn butterfly kicks and body movements that will prepare them for full stroke. This level will also include submarine swims, challenging body orientation and lung capacity.
Stage 4. Our Dolphins are learning self-management skills such as lane etiquette, self starting and continual swim distance for freestyle, backstroke, and breaststroke. They will learn how to begin to put Butterfly together, plus tumble turns and correct racing dives from blocks. All in preparation for mini squad.
Stage 5. Our final level in our SwimSteps Program, our Hammerheads, see a culmination of all 4 strokes being fine tuned as well as experimenting with racing techniques such as dives, tumbles, touch turns and drills.
Swimmers graduating from Hammerheads are able to swim 25 - 50m freestyle, backstroke and 25m breaststroke, as well as 12.5 m butterfly and perform a correct racing dive. Congratulations! You are now ready for our swim squads: TEAM ACCELERATE!
Our StrokeSteps lessons are 30 minutes in length, and class sizes are capped at a maximum of 6 students per teachers, as swimmers are striving towards entering mini squad classes.
Parents can follow their child's progress through our easy to use online portal and app.
We will do everything we can to help you with your busy schedules, finding suitable class times that would benefit your child's learning the most, and arrange for make-up classes.
Click below to find out more about our SwimSteps Program Levels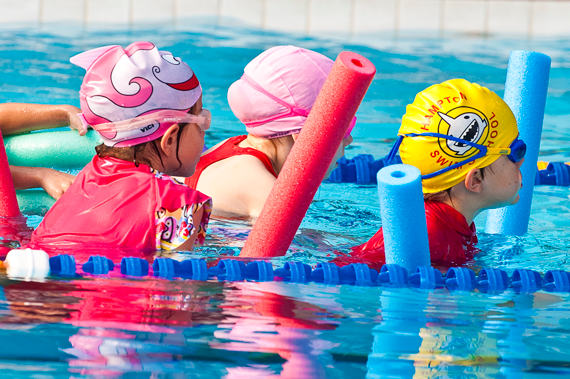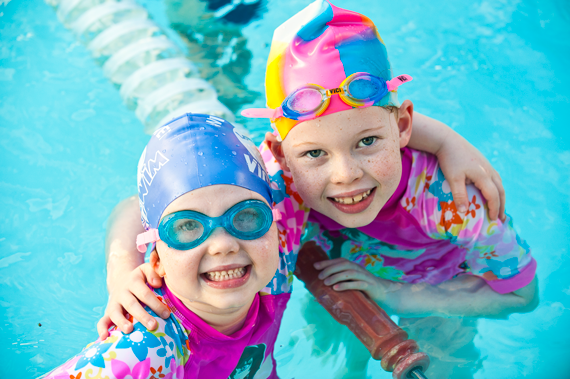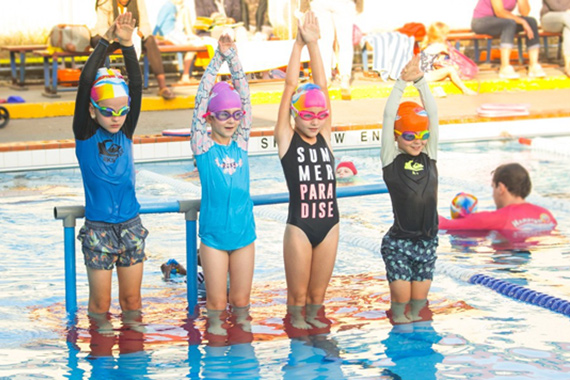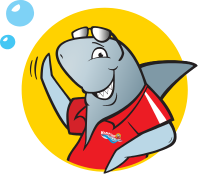 "Hampton's offers a very well-planned program that transitions children through each learning phase of swimming appropriate to their age.  Each of the stages link together with gentle progressions ensuring swimmers are progressing but not overwhelmed.  I feel like my kids are learning such important skills and that they could help themselves if they ever fell into a body of water."
"I love the staff, swimming teachers and support team. My children love sticker week and moving up to new levels and I am thrilled with their new skills and how far they've both come in the pool. Hampton Swim School has quality programs and are ever evolving with things like the new online portal."
"HSS has given our boy the ability to believe in himself - he achieved every couple of weeks, slow and steady!  Pushing somebody that isn't ready will never work - but quality coaching will make anybody feel ready 💕."
"The classes teach pool safety in a fun and engaging way. We've been very impressed with the program. The constant progression and sticker week are also loved by our boys."
"I like the convenience of managing my children's enrolment online. I also like the prompt replies to my emails from staff."
Book your classes online or call