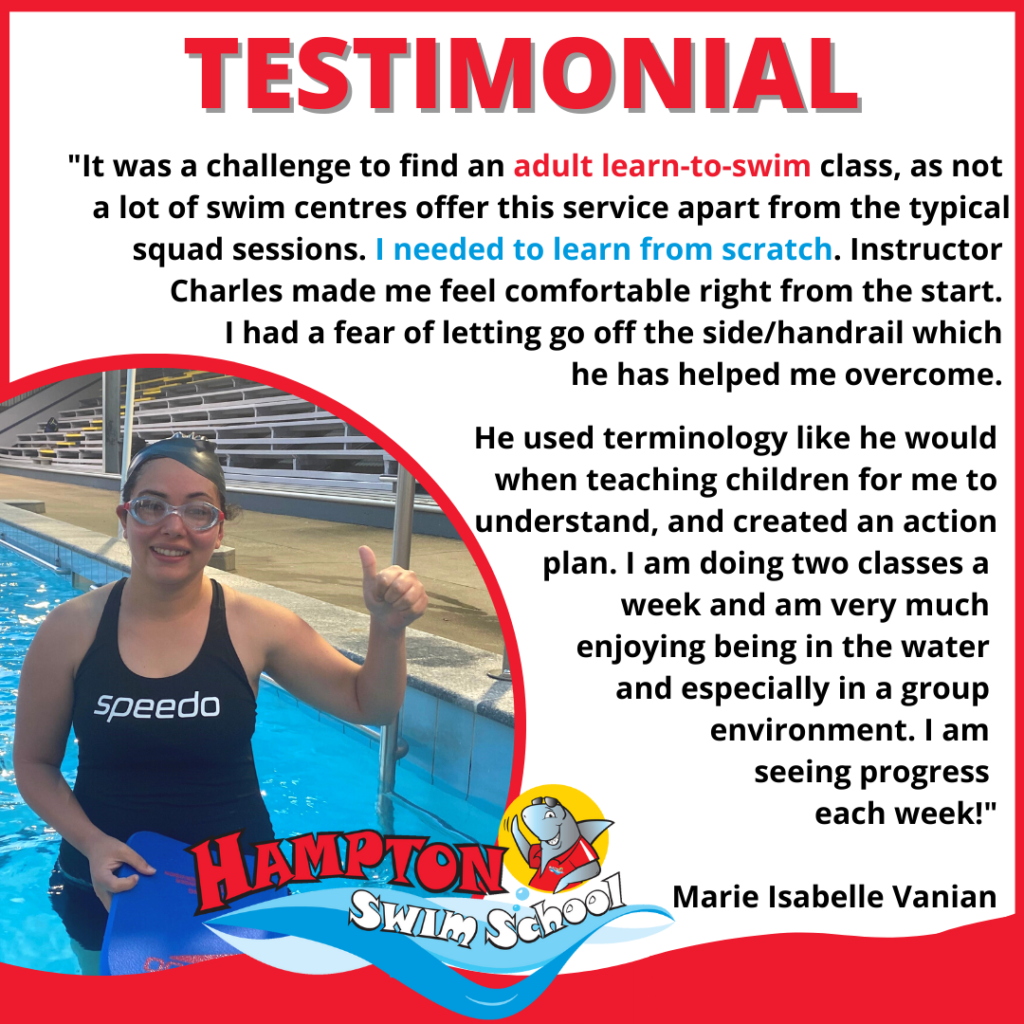 Not confident in the water? Never been taught how to swim or are you aiming at learning? Our tailored Adult Learn to Swim program provides education of basic skills such as buoyancy, breath control and propulsion in a comfortable and patient environment.
Whether you have never swum before or want to refine your technique, we would love to have you on board (or better: in our pool)!
Private, semi-private & group Adult Swimming Lessons
At Hampton Swim School we cater to everyone who is looking to establish or improve their swimming skills, with lessons to suit all abilities. We offer private, semi-private and group lessons.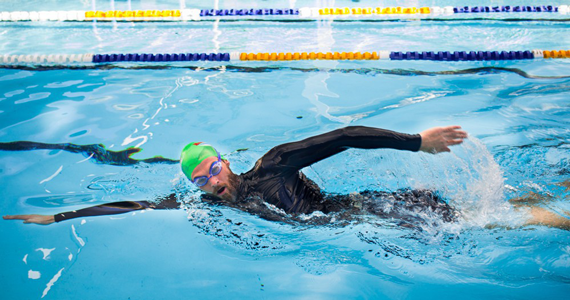 For more confident swimmers wanting to improve their fitness or take their swimming to the next level, we have our Adult Swim Squad. It provides stroke correction, strength, endurance and fitness training for lap swimmers to advanced trainers of all ages.
Adult Squad swimming helps with developing aquatic skills along with building strength and endurance both in and outside the water. Technique, stroke correction/development and encouragement is provided by coaches to reach personal goals and achieve fitness results.
Contact us today to join the program today