FREE Community Water Safety Presentations aimed at Kindergarten- and Prep-aged children
Are you or do you know a teacher of a local prep class?
Do you own or operate a local Child Care Centre?
We have a gift for you: our Water Warriors Program.
At Hampton Swim School we understand the important role we play in the community, teaching thousands of children to swim each year. We believe everyone should learn to swim. Not only is it a skill for life; world-leading research led by Griffith University has shown that children who swim demonstrate more advanced cognitive and physical abilities, reaching milestones earlier than other children.
Numbers have seen an increase for years. With drowning numbers in Australia soaring at the start of 2021, especially during the pandemic, we think it is safe to say that swimming lessons and skills are crucial. This is why we offer a Learn to Swim program, School Swim and Kindy Swim programs, and our biannual Warriors Safety Presentations in the community.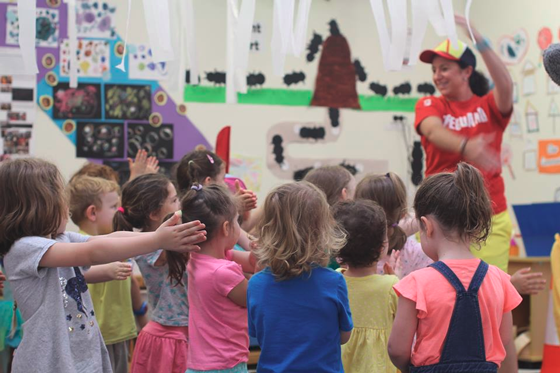 We have developed a FREE Water Safety presentation for 2.5 to 5-year olds to assist in understanding the basics of water safety and helping make them SAFER when around water.
Twice a year (winter and when heading into summer) we visit many of our local schools and day care facilities with our Water Warriors Program, where we educate young children on the dangers in and around the water with our Mascot Bruce the Shark.
Interactive presentation for 2.5 to 5-year-olds
FREE 45 minute highly engaged presentation on water safety
Meets Early Years curriculum guidelines
Resource / Activity hand-outs provided to each center as follow up activity
Interactive story on the importance of water safety and how we can be SAFER at the pool / beach (topics change seasonally)
Mascot appearance by Bruce the Shark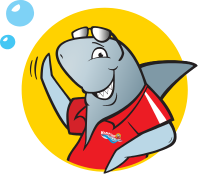 "Hampton Swim School's water safety program is an accurate and engaging presentation, targeted towards children in the early years to give the children a framework for the very important topic of water safety awareness. Miss Bec deftly leads the presentation with Bruce the shark, and the children came away with an appreciation of how they can keep themselves and their friends and family safe when in proximity to water in the summer months"
– Michelle Davies owner Little & Co
"A great presentation, very beneficial and engaging, the children & teachers loved it" 
– Puss in Boots, Morningside
Contact us today to discuss booking in with our next round of Water Warriors Program visits!