School Holiday Swim clinics
Let us help you with your holiday planning. Our School Holiday Swim Clinics offer a great alternative to vacation care for children aged 6 and up, promoting fitness, improving swimming skills and promising lots of fun with friends outdoors. We have our COVIDSafe plan in place at all times and feel lucky to have outdoor pools that are exclusively used for our swimming programs.
We welcome kids aged 6 years and up (who are able to swim at least 10 - 15 meters) to our Cannon Hill venue during the school holidays! Our School Holiday Swim Clinics start at 9am in the morning (drop off from 8.50am) and finish at 3pm.
The clinics cater for both learn-to-swim and squad swimmers.
About our school holiday program
Each day will be broken up with a number of skills sessions working on stroke technique. There will be three breaks – for morning tea, lunch and afternoon tea. Sunscreen will be applied during every break. And there will be FUN!
The clinics have specific days for specific strokes, to help you and your swimmer(s) pick your favourite day(s). For upcoming Easter Clinics they are as follows:
Monday 4 April -  Freestyle
Thursday 7 April - Backstroke
Monday 11 April - Backstroke
Thursday 14 April - Freestyle
Secure your spot now. Simply email your child(ren)'s name(s) and preferred day(s) to support@hamptonswimschool.com.au to book.
"My daughter absolutely loved the swim clinics - she had great fun and her swimming has definitely improved. Personal bests all round at Swimclub!"
"The confidence my son gained from attending the swim Clinics spoke for itself! It's also a positive change from their usual school Holiday care routine!"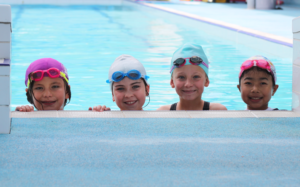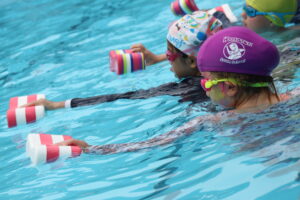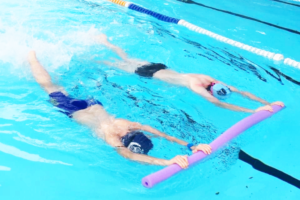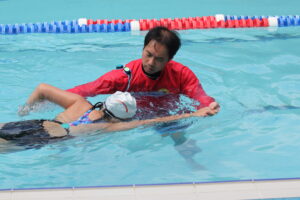 The Hampton Swim School team are selected for their positive, fun and nurturing natures, and trained in the unique Hampton teaching philosophies and methods.
All teachers are passionate about essential water safety and life-skills, ensuring positive experiences for your child.
"Great day, fun mixed with technique. Kids just loved the instructors!"
$80 for 1 or 2 days per week
$70 per day for 3 days per week
$60 per day for 4 days per week
"The program was well organised and well run. The mixture of land and water activities meant the kids did not get too exhausted. The price point was reasonable for the clinics too."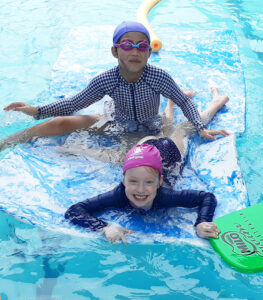 Participants will need to bring the following to each full-day session:
Morning tea, afternoon tea and lunch
2 towels
Togs
Water bottle
Hat
Runners
Sunscreen
Fins (for squad swimmers)
"My daughter loved the Holiday Swim Clinics, and I really noticed a big improvement in her freestyle skills after the first day. She could barely swim half of the length of the pool and is now confidently swimming the whole length. On her second day, she learnt butterfly skills and really enjoyed learning this new skill and has been practicing ever since."
"Very well organized, excellent structure, content, communication and delivery was exceptional. My son's confidence and progress is remarkable!"
"The kids enjoyed the activities, and we have noticed a real growth in their abilities."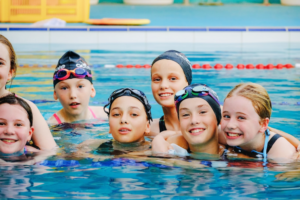 Give yourself and your kids a break and book your child(ren) in today for the next school break!