Welcome
Welcome to Hampton Swim School!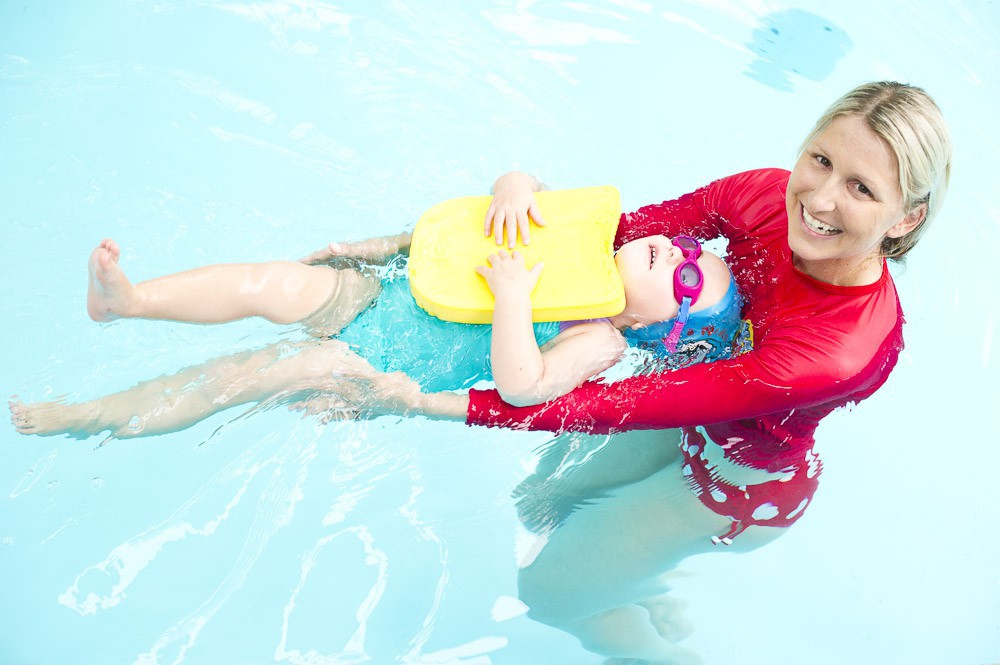 My name is Julia and I am the founder of the school. What I love about our swimming community is how, after more than 20 years, Hampton Swim School is still all about our families. We pride ourselves on a gentle, nurturing approach to learning where achievements, no matter how small, can be celebrated.
When I started our swim school, I was an international competitive swimmer with a passion for aquatic education. These days I am a local mum of three and more motivated than ever to give children in our community a lifelong love of water in the safest of hands. Every child is unique, and our programs will help your child develop the confidence and skills needed to be happy and safer in the water. We work with newborns, teens and everything in between from our two locations in Cannon Hill and Morningside. We also offer classes for adults.
 My team of loyal and much-loved teachers and I are looking forward to meeting you!
our history
While I was still representing Australia in the international world of swimming, Hampton Swim School was born out of my family's pool in McConnell St, Bulimba in 1999. Outgrowing this 10m pool, the Pashen St Morningside pool became our Hampton Swim School's new home in 2002.
In February 2020, Hampton's expanded into another local pool in Stanton St, Cannon Hill, located on the grounds of the St Oliver Plunkett Catholic Primary School.
our beliefs
We are passionate about quality aquatic education and child safety. At Hampton Swim School we believe that learning to swim can contribute to saving your child's life. That is why we developed the best baby swimming and learn to swim programs – developmentally and age appropriate. Swimmers move through our tailored 12-week programs, aimed at developing the 'whole' child and delivering consistent results.
Our philosophy is to 'Nurture, Achieve & Celebrate'. Our progressive programs and engaged teachers will motivate your child to swim through our levels, and we are here to celebrate their achievements along the way as there is no greater feeling for us than seeing kids accomplish new skills.
Parents form a great part of our swim community and their child(ren)'s journey with us. We always love hearing their experiences and we will do everything we can to help them with their busy schedules, finding suitable class times and arrange for make-up classes. Parents can also follow their child(ren)'s progress through our easy to use online portal and app.
our team
Our Hampton team are selected for their positive, fun and nurturing natures, and trained in our unique Hampton teaching philosophies and methods.  We provide our team with ongoing weekly professional development and in-water support, to ensure every one of our teachers is passionate about essential water safety and life-skills and ensuring positive experiences for your child. Your kids are in the safest of hands at the Hampton Swimming School.
beyond our poo

l
Hampton's is passionate about the Aquatics Industry, and we regularly have our Management Team attend and present at National and International conferences – a true testament to the quality of our school. We serve as members of the Australian Swim Schools Association, to assist and progress the industry as a whole and advocate for members.
our promise
We promise our families and members the best experience and positive memories that will last a lifetime. We offer you:
Free BabyBEGINS classes from BIRTH to 6 months, a unique bonding experience for you and your newborn
Unique progressive levels throughout our BabySteps & SwimSteps Learn to Swim Programs
Two convenient locations to choose from: Cannon Hill and Morningside
Happy faces in the pool with our friendliest and most experienced teaching team & coaches, developed the Hampton way! Our Certified ASCTA/ Austswim teaching team members and coaches are passionate about teaching children lifelong swimming skills
Special programs for 'not so happy chappies' and children with special needs
Low student to teacher ratio
Classes 7 Days a week to ensure flexibility of scheduling to suit your changing needs
Complimentary make up classes available for when things do not go to plan
The opportunity to book classes online and follow your child's progress with our app
Special discounts for multiple classes a week and for families with three and more children
Warm water for year-round classes and comfort
Internationally and nationally recognised leaders in the aquatic industry with a strong focus on whole child development
And most of all: a warm community that is looking forward to welcoming you.
swim with brisbane's best
FIND YOUR LEVEL AND BOOK YOUR FIRST CLASS HERE or contact our friendly enrolment team at 07 33992004 / support@hamptonswimschool.com.au