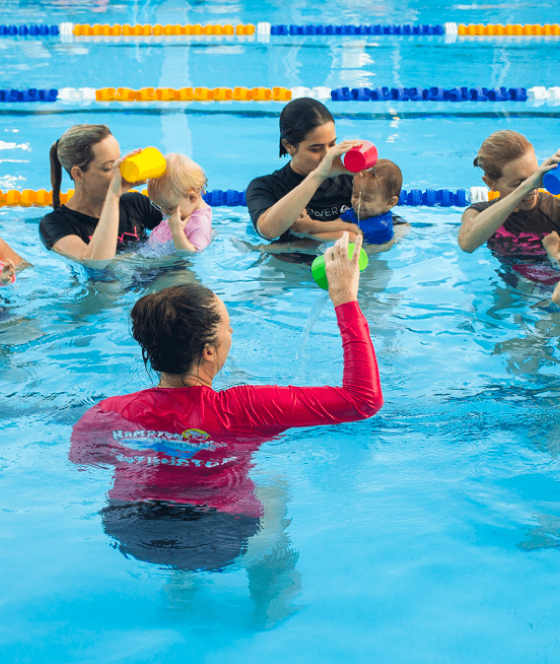 We have a program for every child in our community. We are unique in offering free swimming lessons from BIRTH to 6 months. If you have an older child who is afraid of water, let us help you make him or her a Happy Swimmer. If your child has special needs, join our Treasures program. If you have a competitive swimmer, let us nurture that talent. If you are an adult, come swim with us!
Swimmers move through our tailored 12-week programs with our Hampton teachers who are selected for their positive, fun and nurturing natures, and trained in our unique Hampton teaching philosophies and methods. We look at each child as a whole. Parents can follow their child(ren)'s progress with our online portal and app.
We offer classes 7 Days a week to ensure flexibility of scheduling to suit your changing needs.  We offer great discounts for more frequent swimmers and families of three and more children. Have a look at which program suits your family best below and book your free trial!
Click below to find out more about our BabySteps Program Level
Click below to find out more about our SwimSteps Program Levels
Click below to find out more about our StrokeSteps Program Levels
CLICK HERE TO FIND OUT MORE ABOUT Levels of the Swim SQUADS Program
This is how your child progresses throughout our learn to swim school programs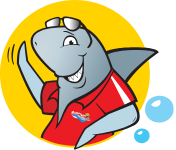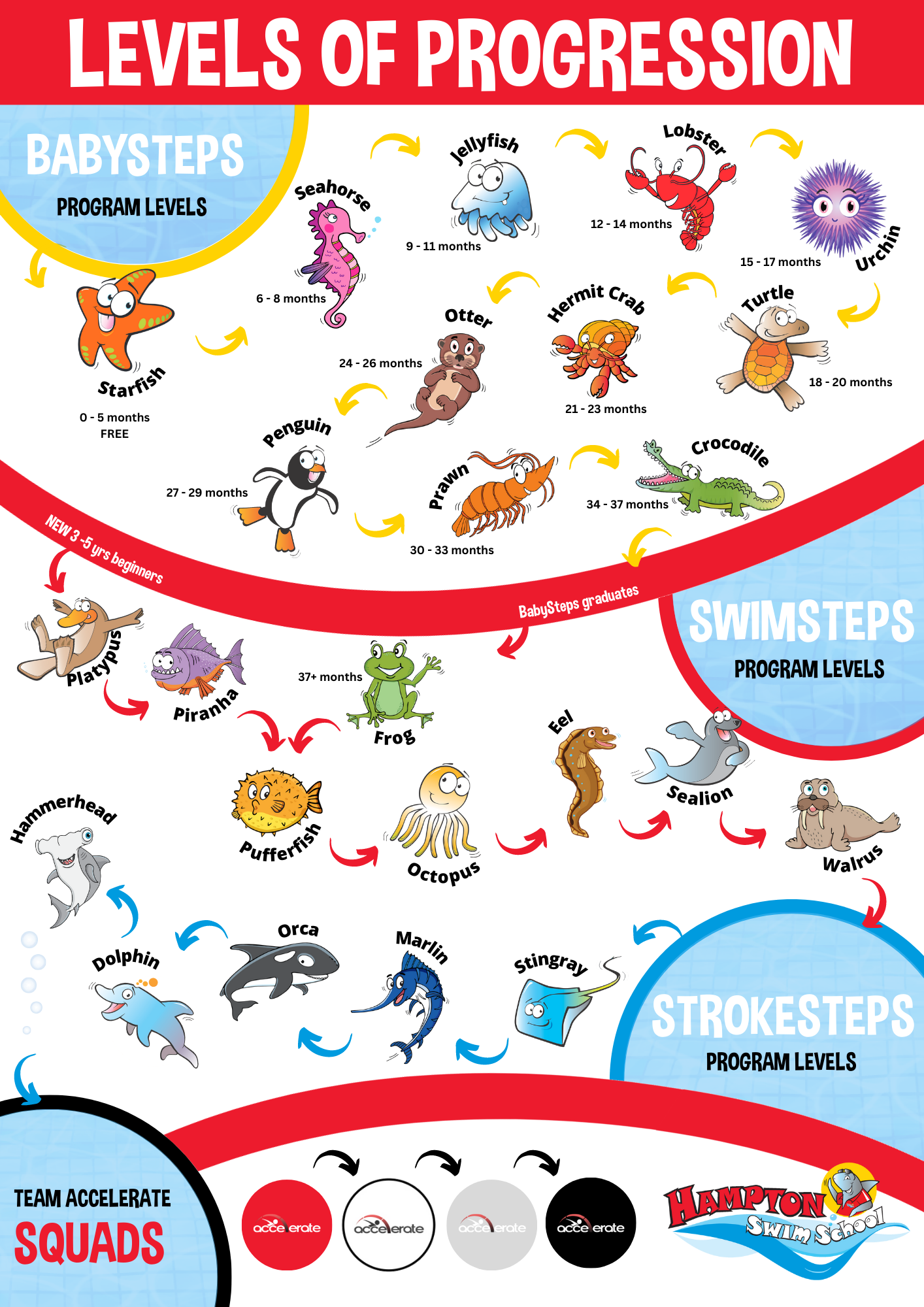 Use our Find Your Level system to help you decide, and book your classes directly online.