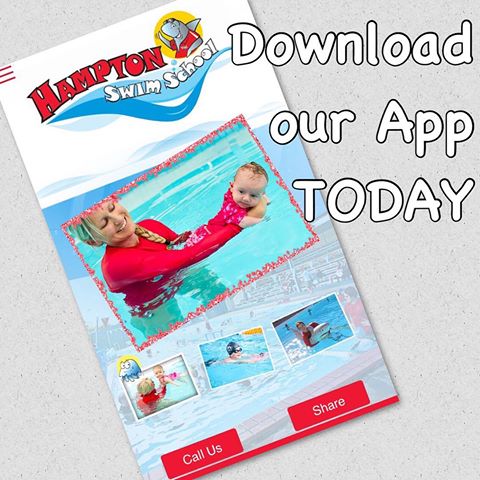 What's that you say? You don't have the Hampton Swim School App for your smartphone yet? Well you're missing out! If your child attends
our classes
, the Hampton Swim School app is the easiest way to manage their lessons. It's simple to use and will save you time. What's more, our app is completely
FREE
. So downloading it is a total no-brainer, really.
You can download our app for iPhone from the iTunes Store, and for Android devices from Google Play.
Want to know more? Below we've listed the features and benefits of our app.
What does the Hampton Swim School app let you do?
A whole bunch of great things—that's what. The Hampton Swim School lets you:
change/cancel your child's classes
request to change the day, time or level of your child's class
inform us if your child won't be attending a class
book a make-up class for your child
get email alerts
submit and view pictures.
Particularly when you are out and about (and not in front of a computer), our app makes it so easy to manage your child's classes.
Get all the latest news from Hampton Swim School
Want to know what's happening at Hampton Swim School? With our app for smartphone, you'll have access to all the latest news and events.
So no more missing out on special announcements or important details. It's all right here in our app, and can be accessed with the click of a button!
Special discounts for app users
And just in case you needed any more incentive to download our app, we've also included some special loyalty discounts exclusive to app users. Like we said, getting it is a no-brainer.
Notifying us of an absence is easy with our app
To notify us that your child is going to absent from a class, simply open the app and swipe right. Here you'll access the Absentee Notification form. Fill that in and submit it to us, and everything is taken care of—simple as that.
Of course, if you'd prefer, you can still notify us via email (support@hamptonswimschool.com.au) if your child is going to absent from a class. However, just remember that you aren't able to do this over the phone.
Where to download the Hampton Swim School app?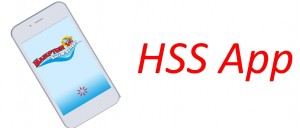 You can download the free Hampton Swim School app from these online stores:
Phone run out of batteries and need to use our app?
If you need to access our app but can't use your phone, we've also made a desktop version of the app available for your computer right here.
Contact us
Do you need help downloading or using the app? Or perhaps you have a question about it? Simply contact us and we'll help you.
We hope that you'll love using our app just as much as your kids love coming to our swimming classes.