ABOUT US
What I love about our swimming community is how, after more than 20 years, Hampton Swim School is still all about our families. We pride ourselves on a gentle, nurturing approach to learning where achievements, no matter how small, can be celebrated.
When I started our swim school, I was an international competitive swimmer with a passion for aquatic education. These days I am a local mum of three and more motivated than ever to give children in our community a lifelong love of water in the safest of hands. Every child is unique, and our programs will help your child develop the confidence and skills needed to be safe and happy in the water. We work with newborns, teens and everything in between from our two locations in Cannon Hill and Morningside. We also offer classes for adults.
My team of loyal and much-loved teachers and I are looking forward to meeting you!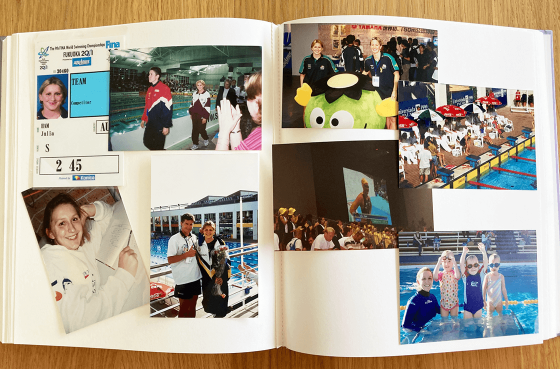 OUR HISTORY
While I was still representing Australia in the international world of swimming, Hampton Swim School was born out of my family's pool in McConnell St, Bulimba in 1999.
Outgrowing this 10m pool, the Pashen St Morningside pool became our Hampton Swim School's new home in 2002.
In February 2020, Hampton's expanded into another local pool in Stanton St, Cannon Hill, located on the grounds of the St Oliver Plunkett Catholic Primary School.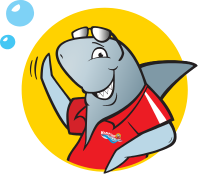 "The proximity to home, Cleanliness (in relation to COVID-19), everyone is friendly and happy to help, the safety and comfort of the children is paramount. I have seen your teachers and staff in action and I could not ask for a better mix of people to teach my kids. The communication is brilliant."
"Love the fact that my boys can attend the school location. I work full time and being able to send them in the afternoons that are otherwise spent at OSHC, means we get more time to spend together as a family on weekends. I have only met the staff on a few occasions, but all have been very friendly and all other contact via email/phone has been great too. I loved that we received a check-in call during covid too. Clearly a company that cares about their families and not just treated as a number."
"I like the experienced mature teachers and the atmosphere of learning and dedication to that learning.  I also like the availability of classes in winter and the location of the pools.I like that my kids swim at the same time and it is at their school pool so they are familiar and comfortable with the location. I also like the format of the squad classes. Anita is great with the kids."
"Warm teachers who appear to genuinely care about children's progression, nice facilities at Cannon Hill with convenient parking, good class times."
"Clean environment, easy to access and different days/times to choose from."
OUR BELIEFS
We are passionate about quality aquatic education and child safety. At Hampton Swim School we believe that learning to swim can contribute to saving your child's life. That is why we developed the best baby swimming and learn to swim programs - developmentally and age appropriate. Swimmers move through our tailored 12-week programs, aimed at developing the 'whole' child and delivering consistent results.
Our philosophy is to 'Nurture, Achieve & Celebrate'. Our progressive programs and engaged teachers will motivate your child to swim through our levels, and we are here to celebrate their achievements along the way as there is no greater feeling for us than seeing kids accomplish new skills.
Parents form a great part of our swim community and their child(ren)'s journey with us. We always love hearing their experiences and we will do everything we can to help them with their busy schedules, finding suitable class times and arrange for make-up classes. Parents can also follow their child(ren)'s progress through our easy to use online portal and app.
"Hampton's offers a very well-planned program that transitions children through each learning phase of swimming appropriate to their age.  Each of the stages link together with gentle progressions ensuring swimmers are progressing but not overwhelmed.  I feel like my kids are learning such important skills and that they could help themselves if they ever fell into a body of water."
"I love the staff, swimming teachers and support team. My children love sticker week and moving up to new levels and I am thrilled with their new skills and how far they've both come in the pool. Hampton Swim School has quality programs and are ever evolving with things like the new online portal."
"HSS has given our boy the ability to believe in himself - he achieved every couple of weeks, slow and steady!  Pushing somebody that isn't ready will never work - but quality coaching will make anybody feel ready ?."
"The classes teach pool safety in a fun and engaging way. We've been very impressed with the program. The constant progression and sticker week are also loved by our boys."
"I like the convenience of managing my children's enrolment online. I also like the prompt replies to my emails from staff."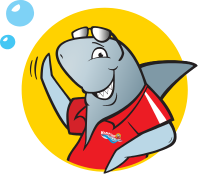 Our Hampton team are selected for their positive, fun and nurturing natures, and trained in our unique Hampton teaching philosophies and methods.
We provide our team with ongoing weekly professional development and in-water support, to ensure every one of our teachers is passionate about essential water safety and life-skills and ensuring positive experiences for your child. Your kids are in the safest of hands at the Hampton Swimming School.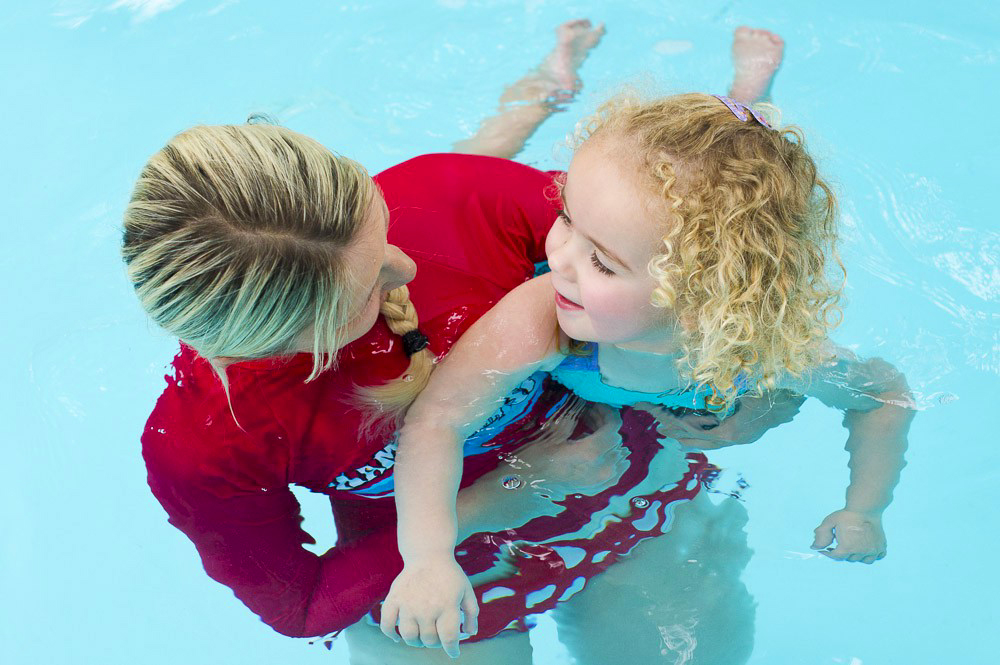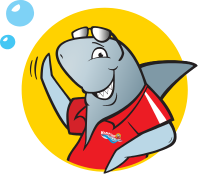 "I love the caring, knowledgeable and supportive staff. Our daughter was alway encouraged and supported by her teachers who have guided her to be her best without pressure. She now is a confident swimmer and we have always said that one of the best things we have done is to enroll her at Hampton Swim School since she was 4 months."
"The friendly instructors make it a great environment and our kids love going to their swimming lessons. Having the experienced supervisors observing and offering tips is also a welcome touch. Also the small class sizes make it feel intimate and help the kids feel confident."
"I have always found it easy to speak with the teachers and engage in how my daughter is doing in her lessons. Classes are at great times for us, accessible locations and the program is educational for our child."
"I really appreciate that Miss Bec & Matt recognize and relate to our concerns as parents on new activities we are about to try.  Your sales and support team are testimony to the professional business you have created. They are friendly, reliable, prompt consistent. Congrats!"
"I love that the instructors remember my child and celebrate their swimming progression along with me."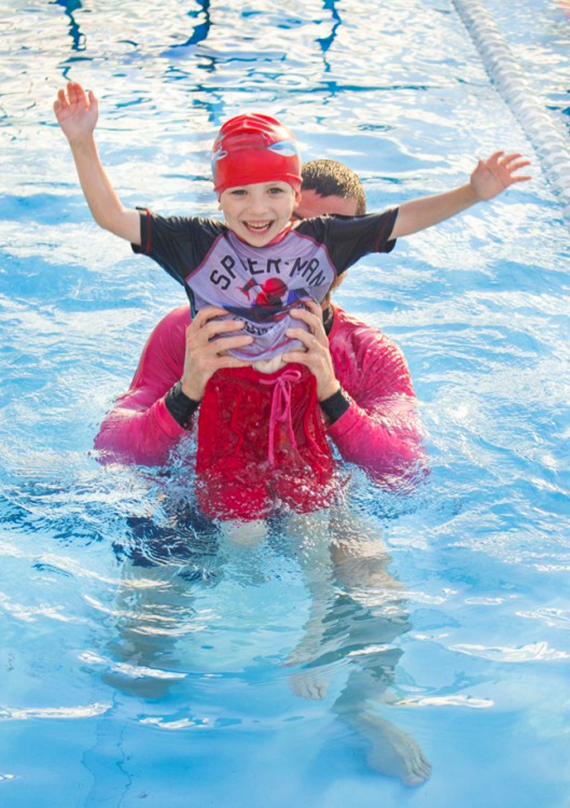 OUR PROMISE
We offer you:
Free BabyBEGINS classes from BIRTH to 6 months, a unique bonding experience for you and your newborn
Unique progressive levels throughout our BabySteps & SwimSteps Learn to Swim Programs
Two convenient locations to choose from: Cannon Hill and Morningside
Happy faces in the pool with our friendliest and most experienced teaching team & coaches, developed the Hampton way! Our Certified ASCTA/ Austswim teaching team members and coaches are passionate about teaching children lifelong swimming skills
Special programs for 'not so happy chappies' and children with special needs
Low student to teacher ratio
Classes 7 Days a week to ensure flexibility of scheduling to suit your changing needs
Complimentary make up classes available for when things do not go to plan
The opportunity to book classes online and follow your child's progress with our app
Special discounts for multiple classes a week and for families with three and more children
Warm water for year-round classes and comfort
Internationally and nationally recognised leaders in the aquatic industry with a strong focus on whole child development
And most of all: a warm community that is looking forward to welcoming you.
"We are always welcomed to class in a warm and friendly atmosphere.  I love that the teachers get to know the children on a personal level, and can share a joke with them, as well as know when to challenge them to achieve that little bit more.  It's great that classes are able to be offered all year round so the children's progress is not hindered.  It's wonderful that Hampton supports, and encourages its families to also support many community and charitable initiatives.  Hampton's communicates well with its families regarding swim school events, changes to lessons, makeup classes, etc."
"After attending another swim school, I was impressed at how friendly and personable the staff were, and how the class was more about teaching skills than singing songs just for the sake of it. Morningside is really close to home too which makes it easy to attend. I also like the fact that it's a family business rather than a big, impersonal chain."
"It has a great reputation in the community.  They identify each individual's needs and work towards getting results."
"I love that you are community minded and look for ways to give back to the community. I was able to have all of my girls have classes within the same timeframe."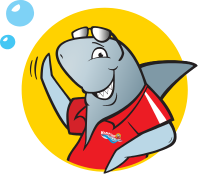 Or contact our friendly enrolment manager Tegan at