Our BabyBegins Swim Program
We would love to welcome you and your newborn to our BabyBegins program. BabyBegins are Australia's first swimming lessons for babies from birth up to 6 months. We offer these lessons for FREE to all families in our local community (postal codes 4170, 4171, 4172 and 4173).
Our BabyBegins classes are the first step to a lifetime of enjoying the wonderful world of water. We offer new parents and their babies an intimate bonding experience through gentle, teacher-led activities that aim to build your babies comfort and confidence.
Hampton Swim School is renowned for its child centered philosophies, having a major focus on a child's age and stage of development, and linking these with our unique program activities. What this means for our BabyBegins classes is that they are not just about water safety. This is only a small component of the program. BabyBegins is a positive, calm and gentle 'reintroduction' to the water, as they have recently exited the watery environment of the womb.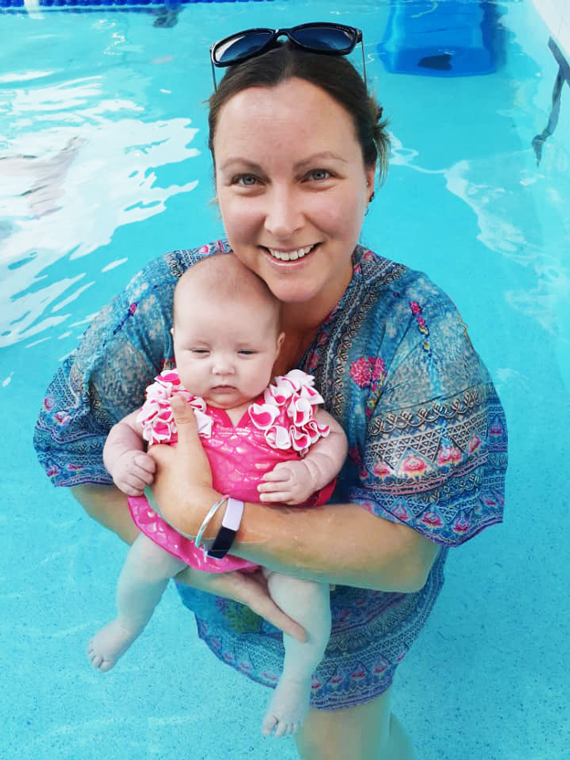 We can assure you that getting your little one in the pool sooner is a great idea. According to world-leading research led by Griffith University, children who swim are demonstrating more advanced cognitive and physical abilities and reaching key milestones earlier than children who don't swim. And did you know swimming can also assist with sleeping and eating patterns?
We know from experience how calming the water can be to a young infant, as every class is filled with relaxed babies! It also offers a nice social opportunity to meet like-minded new parents and to feel more confident and less overwhelmed with your newborn in the water.
Lessons are held in our toasty outdoor pools heated to 33 degrees with heated change facilities for your comfort.
STAGE 1
From birth to 3 months
A positive, calm and gentle introduction from womb to water
Intimate bonding experience through teacher-led activities
We teach you how to safely hold your baby in the water
STAGE 2
From 3 up to 6 months
Explore the joys of water through parent and child
bonding activities
Understand babies reflexes to hold their breath and signalling signs ready for submersions
Guiding parents and support babies buoyancy and natural movement in the water
Over $400 of FREE Lessons!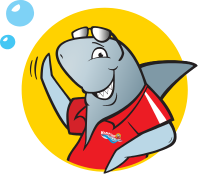 "Hampton's offers a very well-planned program that transitions children through each learning phase of swimming appropriate to their age.  Each of the stages link together with gentle progressions ensuring swimmers are progressing but not overwhelmed.  I feel like my kids are learning such important skills and that they could help themselves if they ever fell into a body of water."
"I love the staff, swimming teachers and support team. My children love sticker week and moving up to new levels and I am thrilled with their new skills and how far they've both come in the pool. Hampton Swim School has quality programs and are ever evolving with things like the new online portal."
"HSS has given our boy the ability to believe in himself - he achieved every couple of weeks, slow and steady!  Pushing somebody that isn't ready will never work - but quality coaching will make anybody feel ready 💕."
"The classes teach pool safety in a fun and engaging way. We've been very impressed with the program. The constant progression and sticker week are also loved by our boys."
"I like the convenience of managing my children's enrolment online. I also like the prompt replies to my emails from staff."
Book your free classes online