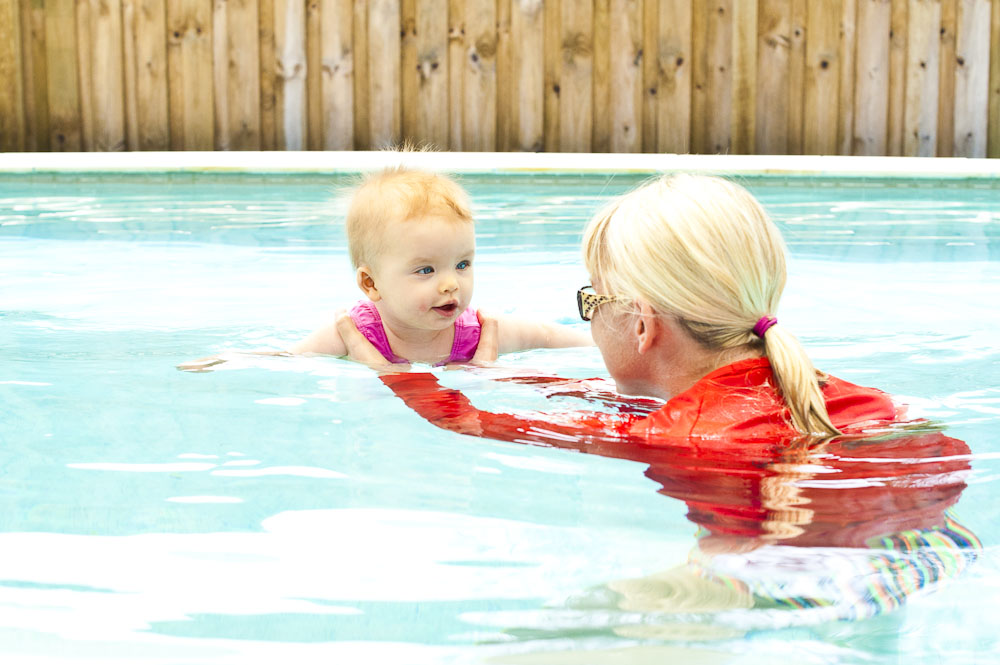 Some parents choose to delay the commencement of their child's swimming education, believing that their backyard pool plays a more important role in aquatic development than structured lessons.
BUT WAIT, in 2009 alone in Australia over 50 children between the ages of 0-17 years died by drowning, with many more near-drowning incidents and accidents occurring around the pool or beach. As previously reported, many of these children were left unsupervised, so it's easy to see why swim lessons sooner rather than later provide an additional barrier against drowning. Safety aside, swimming is a great form of exercise and, as well as being fun, it promotes time with the family and opens the door to many water sports such as water polo, sailing and nippers.
The most common question asked by prospective parents of children of Hampton Swim School is, "when is the best time to start swimming?" Opinions on this topic vary. However we provide swimming lessons from birth to lessons for adults
When To Start Swimming Lessons?
Given Queensland's lifestyle, the likelihood that a child will be exposed to a water environment is extremely high. If you have a pool or live near the beach, you already have a good reason for wanting your children to be confident in the water from a young age. However, the American Academy of Pediatrics recommends lessons shouldn't be undertaken until a child is at least 3-4 years old for several reasons, including:
1) Waiting until a child is developmentally ready and old enough to be able to follow and retain simple instructions.
Whilst we know infants are too young to learn formal and complex skills such as strokes, experience in swim programs bears witness to infants and toddlers being able to swim from an early age. Babies in water will instinctively close their mouths and make motions to propel themselves through the water. For these reasons, many swim schools argue that the younger the child starts swim lessons the better. For an infant aged 0 to 18 months, there is a natural association between immersion in water and the fluid environment of the womb.
From the standpoint of an instructor, this natural affinity of the child with the water is seen to decrease between birth and 14 months, and to decrease further between 18-24 months as toddlers enter the "terrible two's" phase when it can become increasingly difficult to teach water awareness and breath control. A creative and interactive swim program can help overcome the obstacles inherent in this developmental swimming stage.
2) Parents who start children earlier can develop a false sense of security that their children can swim, leading to complacent supervision.
Early swimmers can also become over confident. To this we say, remember your supervision responsibilities, even if your child is attending lessons. Also bear in mind, not knowing how to swim has never stopped a child from drowning.
3) Young children have a higher risk of getting sick from swallowing too much water.
Water intoxication can be an issue when babies are taught with forced, repeated submersions/back floating where children are crying or gagging.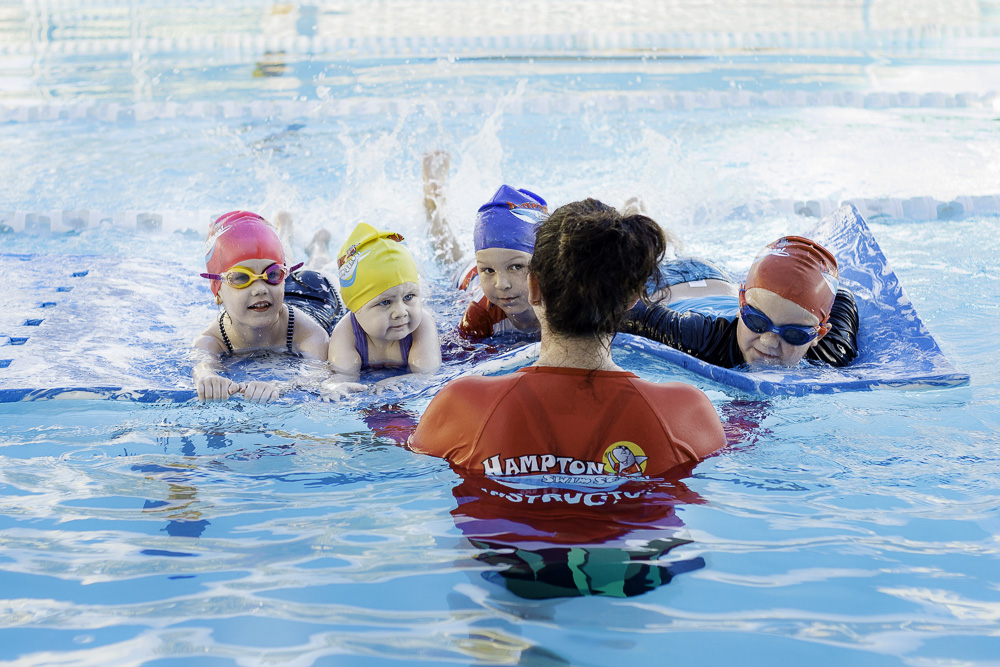 Programs which teach a gentle, gradual child-paced curriculum, following safe teaching guidelines rarely have this concern. The popularity of infant swim lessons would indicate that the majority of parents look beyond the view held by the Academy of Pediatrics, and that instead they discover from an early stage that their newborn baby loves bath time, and shows no real fear of the water. Swim lessons afford a further means for babies to learn to relax in water and develop confidence in the water, and they provide a wonderful opportunity for bonding between baby and parent. It's the only activity where babies are completely independent, especially before they can walk or crawl unaided. The water supports their weight, and they are free to move their legs and arms.
Swimming and Immunizations
Babies love it! It used to be thought that a baby should not swim until after their immunizations, however health experts now believe that there are no medical grounds for waiting. Taking into account the medical history of an infant, as well as the need for the immune system to develop and parental bonding to occur, Australian Swim Coaches and Teachers Association recommend 4 months as a generally accepted appropriate age for beginning swim lessons. Most swim schools start baby aquatics between 12 weeks to 6 months. Swimming is a year-round exercise, either indoor or outdoor. Weekly lessons are generally the best method of practice to employ in your child's swimming lesson as they allow your children to develop a good swimming routine, and assist them in retaining skills over time.
In Conclusion
So it is better to commence swim lessons from a young age. However, the decision ultimately comes down to personal circumstances and, as a parent, knowing when you and your child are actually ready. The most important thing to consider when commencing swim lessons for your new born or infant is to locate a swim school that has gentle, age and developmentally-appropriate baby and swim program where skills are gradually introduced as your child is ready. Through play and perseverance in a trusting and secure learning environment, your child will develop an appreciation and love of the water that will follow them through life. So take the plunge now!
© 2010 Julia Ham/Hampton Swim School Pty Ltd Julia Ham is a former Australian swimming representative. She operates Hampton Swim School, Morningside which specializes in aquatics for children from birth to 3 months of age to adults. Contact 3399 2004